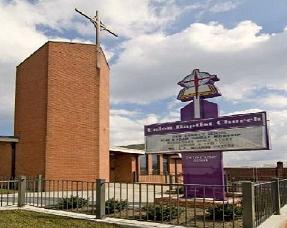 Welcomed in the name of our Lord and Savior, Jesus Christ to the official website of Union Baptist Church. Union Baptist is a growing church for growing christians. We are committed to helping you develop a proper understanding of God's plan for your life.
Union Baptist Church is a bible-centered church that embraces the idea that Discipleship Development is our primary purpose. We believe that the relevancy of the Word of God is not time sensitive. Hence, the WORD will always be relevant as will it always be true and without error. Yet, we believe that the presentation of the word (methodology of delivery) can and should be inclusive of the culture and age that we minister to and we believe that this can be done without compromising truth! Today, the Union Baptist Congregation, at over 600 members strong and growing, still stands as one of the major pillars in our community. We are proud to be a Purpose Driven Church. Church History (click on Link): Church History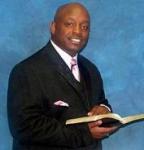 The Reverend Dr. LaBarron F. McAdoo, Sr. was born in Murfreesboro, Tennessee, April 28, 1964 to the late Thomas E. McAdoo, Sr. and the late Gracie M. Hampton. He is the fifth of six children. Reverend McAdoo accepted Christ at age 7 while attending the Walnut Grove Missionary Baptist Church of Murfreesboro. He was later baptized at the age of 8 at King Solomon Baptist Church in Nashville, TN. After relocating back to Murfreesboro, he reunited with the Walnut Grove Missionary Baptist Church where he had first confessed Christ.

Pastor LaBarron McAdoo is married to the former Miss Angeleatha Allison of Knoxville, Tennessee, who is a graduate of Middle Tennessee State University, where she received a Bachelor of Arts in Social Work and a current candidate for the Master Degree in Education with emphasis on School Administration. Reverend McAdoo is the father of three (3) children, two sons and one daughter: Minister LaBarron Jr., Mychal DeJuan, and MeKayla Dominique.

Last Updated: July 6, 2016.
Watch a Union Baptist Church broadcast each week, on Comcast Channel 28, airing Sundays at 7 a.m.
Photo Gallery Updated November 24, 2012
What's Happening Next at Union